Dough made daily, stretched by hand, and fired in our stone hearth oven, in our display pizza kitchen. 
The Neapolitan style crust is housemade with Italian flour at Quartino and the pizzas are crafted with the different regions of Italy in mind. Four simple ingredients, (imported Italian "00" Flour, water, salt and yeast), creating a must have experience. It becomes the platform to carry homemade mozzarella cheese, a sauce made from San Marzano tomatoes, artisan extra virgin olive oil and many other authentic ingredients. The Quartino pizza is finished in a 600 degree Wood Stone stone hearth fire deck oven, yielding a crispy crust, a good textural chew and fresh balanced flavors.
Prosciutto San Daniele, Wild Arugula, Grana
Fonduta, Housemade Ricotta, Oven Roasted Cherry Tomatoes, Basil
Mozzarella, Tomato Sauce, Sweet Basil
Roasted Portobello, Shitake & Oyster Mushrooms with Fonduta, Mozzarella, Housemade Ricotta, Red Chili Flakes
Crispy Kale, Red Chilis, Roasted Grape Tomatoes, Fontina Cheese, Parmigiana, Lemon Zest, Fonduta
Join our
newsletter.
Receive updates, Quartino event news, and more.
Quartino Chicago is a recipient of the coveted Ospitalita Italiana, which is awarded by the Italian government for restaurants that uphold the traditions of Italian culture.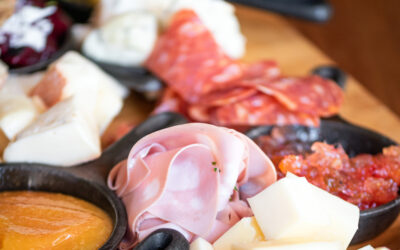 The vintage salumeria case showcases our DOP Salumi & Formaggi with traditional wine bar Spuntini.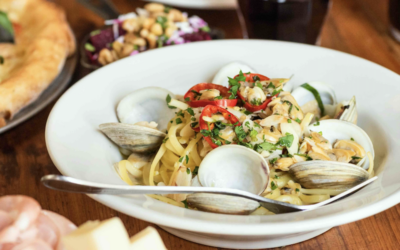 Housemade pasta is shaped and cut by hand in our restaurant's Pasta and Patisserie dolce kitchen.